New Release Alert! Life at Sea
Ever since I can remember I've been in and around water. I grew up sailing with my family in the islands of the Pacific Northwest, and was drawn back here after years of searching. I've always felt at home on the water and spend as much time as I can sailing and playing in the Puget Sound. Perhaps that's why a lot of my songs reference this great place I call home, but moreover, the sea is an integral part of who I am. I've come to view life as a seaborn adventure- where endless summer days melt into blustery storms, and dangerous crossings are rewarded with untouched islands and grand family adventures. And that's where the concept for my 3rd solo album, Life at Sea, was born.
Recorded during the height of the COVID-19 pandemic, Life at Sea explores the miracle of parenthood, the bond of family, the agony of divorce, second love, and the process of rebuilding life in the aftermath. It offers a small band, acoustic foundation with a hearty groove, hummable hooks, and interesting arrangements. The result is a heartfelt recording that is one part roots, one part acoustic pop, and authentically Trevor Ras. Life at Sea will be released independently July 22nd everywhere music is sold.
More about me…
Originally from Seattle, I spent most of my formative musical years based in Portland, OR as a sideman and saxophone player, touring up and down the I-5 corridor with regional acts like Big Time Rosie, Life After Liftoff and Jesus Presley.
I got to play for President Clinton, opened for and played with folks like Steve Miller and Bo Diddley, Pink Martini, and Tony Furtado. I also spent time chasing the dream in L.A., touring with national up and comer, Justin Hopkins and the Guilt and working on my solo career. Below is the best description I've heard on my approach and sound:
"Catchy melodies, heartfelt lyrics and his soulful saxophone blend with a penchant for great grooves and campfire sing-a-longs, giving Trevor Ras a unique style- one that lands him comfortably between Van Morrison and Jack Johnson, Ed Sheeren, and Crosby, Still, Nash and Young.
"The music harkens back to a much simpler time, when digital gimmicks were no match for groove, melody, lyrics and a great hook. And while the recording and songwriting are strongly rooted in the present, the vibe suggests you're listening to John Mellencamp's "Jack and Diane" for the first time or watching the sunset, singing along to your favorite Van Morrison tune."
What I Do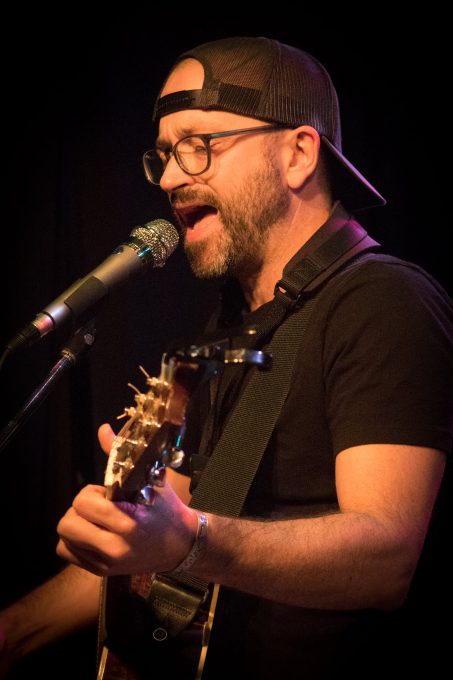 Mostly solo these days, using a loop pedal to infuse my saxophone playing into the mix. Originals and covers by: Ed Sheeren, Zac Brown, Bill Withers, Hall and Oates, Duran Duran, Jason Mraz, Rolling Stones, Van Morrison, Amy Winehouse, Avett Brothers, Jimmy Buffet, America, Dave Matthews Band, Paul Simon, Doobie Brothers, Steve Miller, Bob Marley, Buffalo Springfield, James Taylor, Commodores, Crosby, Stills and Nash, Neil Young, Tom Petty, The Eagles, David Gray, Big Head Todd and many more.
Where I've Played
Venues the past few years: A lot of McMenamin's venues recently including St. Francis (Bend), Grand Lodge (Forest Grove), Edgefield (Portland), and Anderson School (Bothell, WA), However, other regular haunts include Alki Beach Pub, Owl n' Thistle (Seattle), Buffalo Gap (Portland), and Skylark Cafe (Seattle). Its been a minute, but I've also played the Aladdin Theatre (Portland), The Roxy (L.A.), The Joint (L.A.), High Dive (Seattle), The Hotel Café (L.A.), Hotel Café (Hollywood, CA), Taylor's (Eugene), Nectar (Seattle), High Dive (Seattle), Tractor Tavern (Seattle), The Sand Bar (Santa Barbara, CA), Joxer Daly's (Culver City, CA), Prince O Whales (Playa Del Rey, CA), Patrick Molloy's (Hermosa Beach, CA).
Past Projects
The projects listed below are some of the stuff ongoing and in my past. Some of it is still for sale and some of it, sadly, out of print. Click on the album to find out where to purchase. Many of the faces you see on the latest album are part of where I've come from…its kind of a fun journey if you have a few minutes.
Blue Sky
There is not a whole lot between the listener and the song on my second solo album. The spare acoustic arrangements and hushed vocals create were a perfect home for these songs. GREAT rainy day music, but there's also a few for that chill summer afternoon. I still play a lot of these songs live and love the way they strum on acoustic. Find it wherever music is streamed or sold. Spotify, iTunes, Amazon, and CD Baby.
Let It Roll
My first solo record, Let It Roll was released in May 2006. Thoughtful Rock n Roll that's good for your soul: like Van Morrison meets and Jack Johnson. I still love this record. You can find it anywhere online, including Spotify, iTunes and CD Baby.
Deemed by some, including us, as "indie funk" or "pop fusion," LAL played a soulful mix of energy-charged funk and rock music. This is a really fun live album featuring Dave Milne and Michael Herrman.
This was the beginning of the LAL project. This album featured Adam Gershon on drums. We were aiming for accessible pop melodies, funky, percussive guitar, dramatic lead and harmony vocals, and soul-dripping saxophone, of course. This sort of launched me back onto the NW scene after Big Time Rosie folded in 2001.

From 2008-20012 Boomerang Summer was my four piece. With rotating members in PDX & Seattle, they combined superb musicianship with a songwriter's sensibility, rock, soul, latin, gospel and jazz. And while hints of artists like David Gray, Van Morrison, Stevie Wonder, Stevie Ray Vaughn and Dave Matthews abound, the band's impeccable delivery, arrangements and songwriting kept audiences engaged while memorable melodies and funky grooves keep them singing and dancing. These guys were great.
Big Time Rosie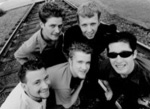 Big Time Rosie was my 5-piece rock band from Portland, OR. We were pretty much a Northwest staple from about 1996 to our demise in 2001. We started back at Whitman College in Walla Walla, WA and evolved from a mediocre basement band to one of the Rose City's favorite local live acts. To quote Bryan Adams, "….those were the best days of my life…." We still rock a reunion show now and then. Check out the Facebook page!